S1E14 - The most important things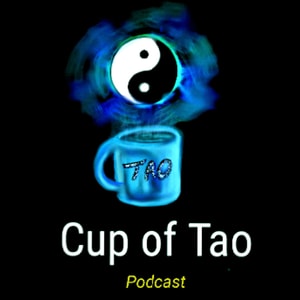 Cup of Tao Season 1 Ep 14 The most important things
Hosted by Chris L McClish -
---
In this episode: I discuss the things that really matter most in our lives, what can we do to make our priorities a priority? In the question of today, I answer "Do I believe in the Law of Attraction?" - that we attract things based on our thoughts.
---
Cup of Tao is a production of CoachCMC LLC
For sponsorship information, please visit coachcmc.com/contact-me or taoteacher.com.
Send your question of the day to [email protected] and in the subject line, please put 'QOD'. In the main body of the email, please ask your question and then tell me where you are from (City, State, Country).
Social Media I'm on Twitter @coachcmc. This podcast is now on Twitter @cupoftao. I'm on Facebook facebook.com/taoteacher.
Please support the show - contribute to my tip jar: https://tips.pinecast.com/jar/cup-of-tao or become a patron: https://patreon.com/chrismcclish.
Listening to the show on the RadioPublic app or website will also support the show https://radiopublic.com/cup-of-tao ___
Now available! My new book:* Accepting Life On Life's Terms: Taoist Psychology for Today's Uncertain Times***
Available where you buy print or digital books!
Buy it and please review it!
The print version is on sale now for $10.82 on Lulu.com! http://www.lulu.com/shop/chris-l-mcclish/accepting-life-on-lifes-terms-taoist-psychology-for-todays-uncertain-times/paperback/product-23930449.html.
Digital or ebook version links can be found here: https://books2read.com/acceptinglife/
---
Introduction music is Into the Vortex by Chris L McClish Copyright 2013
Closing music is Feel it by Chris L McClish Copyright 2014. Podcast by CoachCMC LLC Copyright 2019.
Support Cup of Tao by donating to their Tip Jar: https://tips.pinecast.com/jar/cup-of-tao
Find out more at http://cupoftao.com
This podcast is powered by Pinecast. Try Pinecast for free, forever, no credit card required. If you decide to upgrade, use coupon code r-8dfef0 for 40% off for 4 months, and support Cup of Tao.