S1E4 - Now is the only time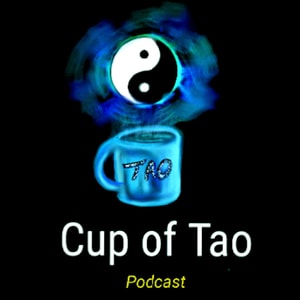 The Here & Now
Cup of Tao Season 1 Episode 4 - Now is the only time
Hosted by Chris L McClish -
---
In this episode: I talk about the importance of both spontaneity and being fully present in the moment. We spend too much time focused on the future or being too busy and let precious moments pass by. I also answer the question of today: "How do you feel about medications?".
---
Cup of Tao is a production of CoachCMC LLC
For sponsorship information, please visit chrismcclish.com
Send your question of the day to [email protected] and in the subject line, please put 'QOD'.
Social Media I'm on twitter @coachcmc. I'm on Facebook facebook.com/taoteacher.
Please support the show - contribute to my tip jar: https://tips.pinecast.com/jar/cup-of-tao or become a patron: https://patreon.com/chrismcclish
Introduction music is Into the Vortex by Chris L McClish Copyright 2013
Closing music is Feel it by Chris L McClish Copyright 2014. Podcast by CoachCMC LLC Copyright 2018.
Support Cup of Tao by donating to their Tip Jar: https://tips.pinecast.com/jar/cup-of-tao
Find out more at http://cupoftao.com
This podcast is powered by Pinecast. Try Pinecast for free, forever, no credit card required. If you decide to upgrade, use coupon code r-8dfef0 for 40% off for 4 months, and support Cup of Tao.