S1E2 - Self Limiting Factors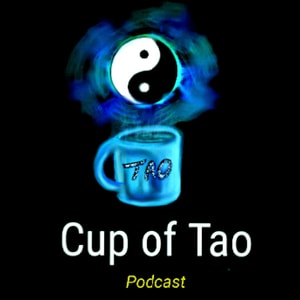 Episode Notes
Podcast: Cup of Tao Season 1 Episode 2 - Self Limiting Factors
Hosted by Chris L McClish - a man with "many roles, many journeys, and one spirit!"
---
In this episode: I discuss self-limiting factors that keep us stuck from being fully present and enjoying meaningful moments in life. I do a recap of mindfulness made simple through using the 4 L's. I also tackle the question of the day: "Is there a concept of the 'self' in Taoism".
The Self-Limiting factors: Desiring, Arguing, Ruminating, Analyzing/Comparing, Lacking, Busying.
The 4 L's: 1) Look, 2) Listen, 3) Label, and 4) Let it be.
---
Cup of Tao is a production of CoachCMC LLC
For sponsorship information, please visit coachcmc.com/contact-me
Send your question of the day to [email protected] and in the subject line, please put 'QOD'
Introduction music is Into the Vortex by Chris L McClish -Copyright 2013
Closing music is Feel it by Chris L McClish Copyright 2014
Support Cup of Tao by donating to their Tip Jar: https://tips.pinecast.com/jar/cup-of-tao
Find out more at http://cupoftao.com
This podcast is powered by Pinecast. Try Pinecast for free, forever, no credit card required. If you decide to upgrade, use coupon code r-8dfef0 for 40% off for 4 months, and support Cup of Tao.