Season 1 Episode 1 - Get rid of stress?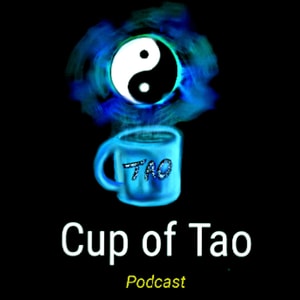 Intro to Mindfulness Practice
Episode Notes
Podcast: Cup of Tao
Season 1 Episode 1 - Get rid of stress?
Hosted by Chris L McClish - a man with "many roles, many journeys, and one spirit!"
---
In this episode:
Introduction: A podcast about Taoist philosophy combined with contextual psychology for today's uncertain times.
Who is Chris?
Should we try to get rid of our stress? What about anxiety?
Mindfulness practice simplified Look, Listen, Label, Let-it-be
The ACE agenda - we avoid, control, and escape!
---
Cup of Tao is a production of CoachCMC LLC
For sponsorship information, please visit chrismcclish.com
Send your question of the day to [email protected] and in the subject line, please put 'QOD'
Introduction music is Into the Vortex by Chris L McClish 2013
Closing music is Feel it by Chris L McClish 2014
Support Cup of Tao by donating to their Tip Jar: https://tips.pinecast.com/jar/cup-of-tao
Find out more at http://cupoftao.com
This podcast is powered by Pinecast.