S3E8 - S3E8 Punishment and Crime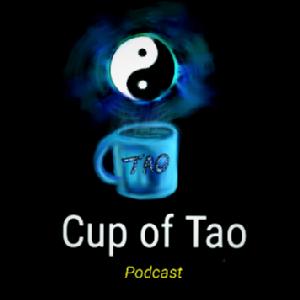 Cup of Tao Season 3 Episode 8 Punishment and Crime
Hosted by Chris L McClish
---
In this episode: I discuss Ch 74 of the Tao Te Ching pertaining to capital punishment. After discussing this, I take a short break and then talk on a more personal level.
---
Cup of Tao is a production of CoachCMC LLC
For sponsorship information, please visit coachcmc.com/contact-me or taoteacher.com.
Send email correspondence to [email protected] and also tell me where you are from (City, State, Country).
Social Media I'm on Twitter @coachcmc. This podcast is now on Twitter @cupoftao. I'm on Facebook facebook.com/taoteacher.
Please support the show - contribute to my tip jar: https://tips.pinecast.com/jar/cup-of-tao or become a patron: https://patreon.com/chrismcclish.
Listening to the show on the RadioPublic app or website will also support the show https://radiopublic.com/cup-of-tao
---
Don't forget to purchase my book!:* Accepting Life On Life's Terms: Taoist Psychology for Today's Uncertain Times***
Available where you buy print or digital books!
If you love my podcast, you will love the book! Buy it and please review it!
The print version is on sale now for $9.99 on Lulu.com!http://www.lulu.com/shop/chris-l-mcclish/accepting-life-on-lifes-terms-taoist-psychology-for-todays-uncertain-times/paperback/product-23930449.html
You can also get the print version on Amazon for $9.99! https://www.amazon.com/Accepting-LIfe-Lifes-Terms-Psychology/dp/179282615X/
Digital or ebook version links can be found here - $2.99: https://books2read.com/acceptinglife/
---
Have you tried a Quip electric toothbrush yet? They are inexpensive and effective! The company will send you a new brush-head and battery every three months for $5 when you subscribe to their refill plan. Your first refill is on me! To get a new toothbrush and to get your free refill, just use this link https://www.getquip.com/rf?referral_code=13s81fl6 or use the link code 13s81f16 when it ask for a promo code after placing items in your cart on their website.
---
Disclaimer: Information is editorial in nature and is not intended to be used as professional advice or as substitute for the advice of a mental health or medical professional. CoachCMC LLC | Chris L McClish is not responsible for the use or misuse of any actions taken because of use or misuse as a result of listening to the information provided in this podcast. Seek a medical or mental health professional if you are needing personal assistance with any mental health or personal issues that you have or may have.
---
Introduction music is Into the Vortex by Chris L McClish Copyright 2013
Closing music is Feel it by Chris L McClish Copyright 2014.
---
Podcast produced by CoachCMC LLC Copyright 2018-2019.
Support Cup of Tao by donating to their Tip Jar: https://tips.pinecast.com/jar/cup-of-tao
Find out more at http://cupoftao.com
This podcast is powered by Pinecast. Try Pinecast for free, forever, no credit card required. If you decide to upgrade, use coupon code r-8dfef0 for 40% off for 4 months, and support Cup of Tao.