S1E8 - Ice cream and a yellow Jeep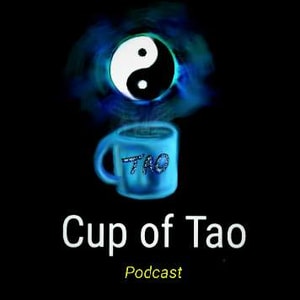 Cup of Tao Season 1 Ep 8 Ice cream and a yellow Jeep
Hosted by Chris L McClish -
---
In this episode: I discuss how your brain has a hard time processing "not" doing things. I provide a fun experiment which demonstrates this. In the question of today, I answer about why I decided to do this podcast and in this format.
---
Cup of Tao is a production of CoachCMC LLC
For sponsorship information, please visit coachcmc.com/contact-me or taoteacher.com.
Send your question of the day to [email protected] and in the subject line, please put 'QOD'.
Social Media I'm on Twitter @coachcmc. This podcast is now on Twitter @cupoftao. I'm on Facebook facebook.com/taoteacher.
Please support the show - contribute to my tip jar: https://tips.pinecast.com/jar/cup-of-tao or become a patron: https://patreon.com/chrismcclish. Listening to the show on the RadioPublic app or website will also support the show https://radiopublic.com/cup-of-tao
Introduction music is Into the Vortex by Chris L McClish Copyright 2013
Closing music is Feel it by Chris L McClish Copyright 2014. Podcast by CoachCMC LLC Copyright 2018.
Support Cup of Tao by donating to their Tip Jar: https://tips.pinecast.com/jar/cup-of-tao
Find out more at http://cupoftao.com
This podcast is powered by Pinecast. Try Pinecast for free, forever, no credit card required. If you decide to upgrade, use coupon code r-8dfef0 for 40% off for 4 months, and support Cup of Tao.